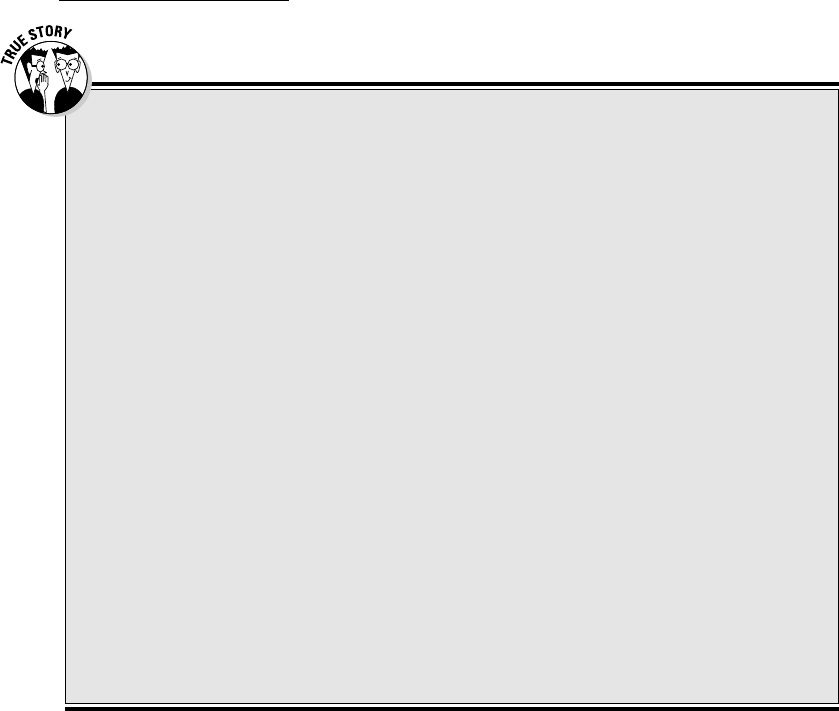 95
Chapter 7: FOR RENT: Generating Interest in Your Rental
Many methods of advertising your rental property fall into the shotgun
category; very few methods fall into the rifle category. Regardless of which
method you choose, remember that advertising is, for the most part, a num-
bers game. Reach enough readers and you're bound to find a few who're
looking for a rental property like yours on a given day. In an ideal world, you
pay only for the ability to reach that limited number of qualified renters in
your area who're looking for a rental property just like yours and who want it
the day it's ready to rent. Of course, this ideal isn't reality, but it gives you a
goal to strive for when you evaluate the different ways you can advertise.
Knowing which approach gives you
the most bang for your buck
Creating interest in your rental property used to be as simple as putting up
a sign or placing an ad in the local newspaper. Although the methods of
Looking at your property through your
prospective tenants' eyes
I once had a rental property located near a major
university. The property had several vacancies
in the 2-bedroom/1-bath units. Because I was
wary of renting to large numbers of undergradu-
ate students interested in only short-term leases
for the school year, my marketing plan was to
attract university faculty or graduate students
whom I thought would have a roommate and
be perfect for the 2-bedroom units on a year-
round basis. Although many prospective tenants
looked at the units, my actual rentals were very
slow and the 2-bedroom vacancies remained
unacceptable. Clearly, I was trying to define and
force the rental market and prospective renters
to adapt to my perception of their needs.
When it became obvious that my rental efforts
weren't having much success, I began carefully
reviewing the comments of prospective ten-
ants. I found that my target faculty and graduate
students preferred to live alone on a long-term
lease so they could have a quiet place to work
or study without roommates. With this new view
of my prospective tenants' needs, I quickly real-
ized I could market my 2-bedroom/1-bath units
to my target market with a new approach.
Armed with this knowledge, I revised my mar-
keting efforts by changing my advertising in the
college newspaper to read, "1 bedroom plus
den." This move led to an increased interest
in the property as well as a greater occupancy
percentage and more long-term leases. Just by
changing the way the units were advertised, I
found that I was able to reach my original target
market of faculty and graduate students who
wanted to live off campus.
Remember:
While observing all Fair Housing
laws, look at your rental property from the
perspective of the most likely tenants. Then
promote and accentuate the features of your
rental property that are of greatest interest to
that market. But always be careful not to dis-
courage prospective tenants from renting your
property.
12_293294-ch07.indd 95
12_293294-ch07.indd 95

7/22/08 11:22:37 PM

7/22/08 11:22:37 PM